Join our intensive workshops thoughout saturday and sunday and "learn how" to from the masters in their craft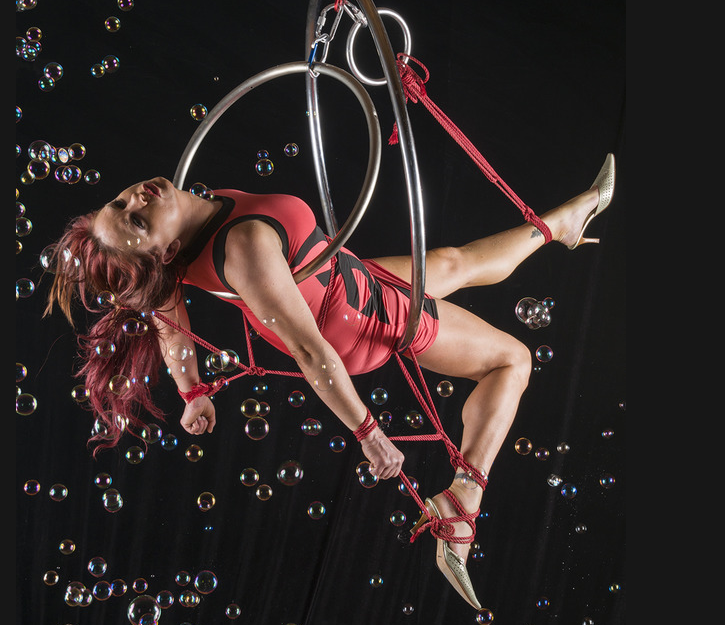 MsGin is an active member of the Bay Area community for over a decade, and has presented for KinkFest, Paradise Unbound, Dark Odyssey, Folsom Fringe, NWLC and many local Bay Area events. MsGin enjoy sharing knowledge and experience through hands-on classes and demonstrations.
MsGin currently hosts the weekly Wet Munch at Renegades Bar in San Jose. She enjoys a wide variety of play and is fascinated by the psychology behind Domination and submission and finds it to be the art and beauty of BDSM.
Alicia Rose/Sex and Cannabis
"Connoisseurs and sophisticated consumers know that a great meal or a great bottle of wine is as much about the passion, intention, and love that went into its creation, as it is about ingredients. The same is true for cannabis – but even more so." — Alicia Rose, Marijuana.com
A group of passionate souls, we're dedicated to promoting health and well being as the new culture of living well.
Established in 2015, we've supported the healing journeys of thousands of people, and have extensive first-hand experience about the extraordinary therapeutic value cannabis has to offer. We believe in things like full-spectrum, whole plant intelligence, regenerative farming, sun, seed and soil grown plants, and responsible daily use of plant
Curious? There will never be a better time to begin your journey. Alone or with your partner, e-stim will electrify your senses & charge your imagination!
We have everything you need to start you on your path to electric ecstasy
Scarlett the Love Dr./Matchmaker Mixer
Be sexy, be fit, be empowered
Raven Darknights/Gender Seduction
Raven is the 2018 Mx International Olympus Leather Title holder and anything sharp and shiny piques their interest. As the gateway to sensuality, brilliant minds are especially compelling. Believing that what one thinks affects what one feels and what one does, Raven has explored the intricacies of flirtation and seduction as well as chivalry and gallantry. These two seemingly disparate avenues led to discovering the power of intention and focus. Raven makes it easy to learn the keys to attaining both quickly and consistently.
Of course, razors and blades are sharp and shiny as well. Beginning 15 years ago with the acquisition of a vintage 1960 Gillette Fat Boy adjustable double edge razor, a fascination has blossomed into an extensive cut-throat razor collection along with the skills in their care and use. Raven's passion for the alchemy of heat, steel, water, stone and flesh turns a simple daily routine into a ritualized spiritual journey not to be missed.
Presentation appearances include WILL, Apex, Desert Dominion, Southwest Leather, Desire, Leather & Leis, Dark Odyssey, International Olympus Leather, Behind Closed Doors, DomCon LA, DomCon NOLA, Reno Revelry, Rocky Mountain Rebellion, and Sin In The City.
Domina has been around the bay area scene for quite awhile. She and her husband Lee started The Frugal Domme in 1996 as a place where people could buy quality items at reasonable prices.

Domina has always been community minded, so even their first website was written with the idea of helping people get involved in their local communities. Today, she sponsors the Iron Dom Contest at the Citadel in San Francisco, which benefits the Sonoma County Aids Food Bank where she volunteers.
Tara Indiana/Medical Fetish Dominatrix
Mistress Tara has been a professional and lifestyle Dominatrix for over 25 years. In the course of that time She's dominated over 10,000 men, taught more then 1000 dominatrixes and starred in over 200 Films. She is the founder of The Den of Iniquity.
Den of Iniquity
Founded in New York in 1994, it is the only club of it's kind founded on the principles of Female Supremacy. Female owned and operated since it's inception, Female Supremacy is in Our DNA
House if Wolfram/Impact Play
House Of Wolfram was founded in the beautiful pacific northwest city of Portland OR by a single leather smith with the goal to contribute to the advancement of the BDSM lifestyle by making the finest handmade leather bondage gear in existence.
The Consent Academy/Consent
The Consent Academy is a collective of consent educators and experts. We are committed to building consent culture by:
Making consent education accessible and inclusive to all ages and backgrounds.
Creating relevant, targeted, and original consent content and curriculum.
Establishing a common consent vocabulary.
Applying the concepts of consent to diverse settings and contexts.
Challenging assumptions, perceptions, and the status quo.
Empowering dialogue around and the application of consent in daily life.
Operating authentically, bravely, honestly, and with acceptance for ourselves and others.
Embracing these two concepts: Consent is essential. Consent is for everyone.